Hot off the presses…
PITT AND TENNESSEE AGREE TO PLAY HOME-AND-HOME SERIES IN 2021 AND 2022
   PITTSBURGH—Pitt and Tennessee have agreed to a home-and-home football series for the 2021 and 2022 seasons, the schools announced today.  The initial game of the agreement will be played at Tennessee on September 11, 2021. The Panthers will host the Volunteers at Heinz Field on September 10, 2022.  Pitt and Tennessee have played just twice before. The Panthers won both meetings—30-6 in 1980 and 13-3 in 1983—with each of those games taking place at the Vols' Neyland Stadium.
The 1980 game was memorable for being Pitt's first encounter with its former head coach, Johnny Majors, who returned home to Tennessee after leading the Panthers to the 1976 national championship. Majors' former top lieutenant at Pitt, Jackie Sherrill, succeeded him as the Panthers' head coach. Sherrill's 1980 squad, considered one of the finest in Pitt history, finished 11-1, including the victory at Tennessee.  Note: Jackie Sherrill left PITT for the highest paid contract in college football at Texas A&M. Then came Foge Fazio.
The 1983 game served as the season opener for both teams. Pitt, under the direction of head coach Foge Fazio, defeated the host Volunteers, who were picked by Beano Cook in Sport magazine to win the national title that year. (In response to that prediction, Majors said that Cook, Pitt's former sports information director, told him "he did it to get back at me for leaving Pittsburgh…Beano likes to kid around and play jokes.")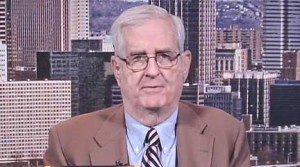 The Panthers' finished the '83 campaign with an 8-3-1 record and Fiesta Bowl berth. Tennessee did not win the national championship but did go 9-3, the Vols' finest mark in 11 years.