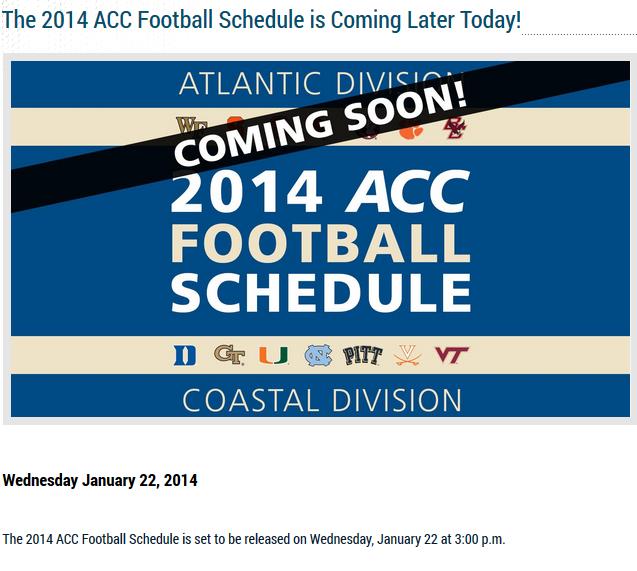 Sure, Pitt. I get it. You don't leak. Not like FSU. Not like Duke. Not even Syracuse. No. You have to keep it under wraps until the 3pm time. Fine. You don't want to share early. I get it.
You miss that early bounce and overreactions. Let people wait, only knowing that Pitt will go down to Miami for Thanksgiving weekend.
So we waited. The interminable minutes ticked by.