So,  my daughter wasn't feeling well. Hanging out in the doctor's waiting room after school. Checking the twitter feed. Amused at all the rumors of Mike Gundy possibly going to Arkansas rumors. Making jokes about Todd Graham and the SEC open coaching positions.
All was well until it turned out that Arkansas had managed to snag Bret Bielema from Wisconsin. Suddenly the bleep got real.
If there was one job every Pitt fan knew Paul Chryst would be likely to leave Pitt, it would be Wisconsin. His alma mater. He grew up there. His family really is from there and still lives there. He still has a great relationship with the Wisconsin athletic director. Honestly it would be the one job I could understand him leaving Pitt to take that would be mostly without much rancor from myself and most Pitt fans.
I– I just didn't think the possibility would be after only one year.
Is it the BBVA Bowl? I think it might be the BBVA Bowl. Three straight years of accepting the bid to play in Birmingham. Three straight years of madness that follow. The ACC damn well better not sign any deals with Birmingham when bowl affiliations come up for renewal in a few years. Just can't take that chance.
Still no reason to panic. No reason at all:
OH MY GOD!!!!!!!!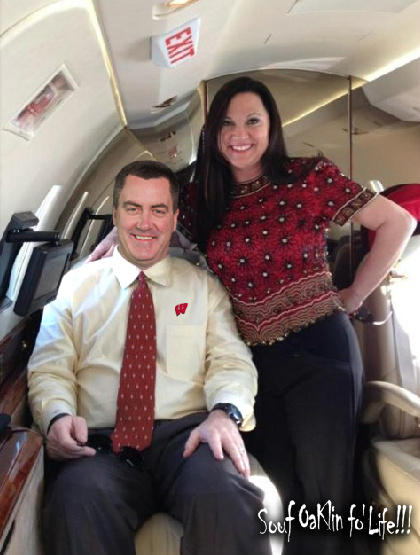 Big thanks to Souf_Oaklin for the much needed laugh. You really need to give them a follow on Twitter. Especially in times like this.
---