(Chas is on vacation without wireless or you know he'd be all over this.)
I'm going to post this quickly – I've been away from a computer all morning – and will add content as the day goes along.  So here's your chance to be heard again, and again, and again….
Oh and HAPPY EASTER!!!
OK, here's what happened in a nutshell. Pitt hired the first head coach in any sport in its history to have a chin that goes directly to his chest bypassing his neck.
Here is how this happened.
In Scott Barnes first, and actually only big decision so far, he has pissed of the Pitt fans so badly there has been an internet suicide watch put into effect. He couldn't keep our all time winningest BB coach onboard – although that truly wasn't for lack of trying I believe.  After all he stated that he spent the whole day talking with Dixon before Dixon made his final decision.  That die was cast.
But…then he hired a search firm that, if rumors are to be believed, quickly put the fix in for someone they had personal and quite possibly financial ties to.  I'm not saying Barnes had a hand in any shenanigans at all.  But looking at the info out there about the search firm itself… well,  something is flopping around on a dock in Denmark that smells pretty badly.
Barnes surprised a lot of people with this hire. Here are the four candidates Paul Zeise and Chris Dokish listed as possibilities as late as yesterday afternoon… and both of those guys  usually know Pitt BB stuff so this leads me to think this truly was a surprise hire.
Even the Sporting News, which I thought went out of business years ago, ridiculed this choice.
We all have seen sports teams make terrible coaching hires. Sometimes, this involves hiring a terrible coach, somebody like Les Steckel with the Minnesota Vikings. Sometimes it's a matter of hiring a great coach with just the wrong approach for the job he accepts, thinking Kelvin Sampson at Indiana.
Sometimes it's all just so tone-deaf we're left to shake our heads in amazement.  Saturday night, while the NCAA was contesting the first couple of its Elite Eight games, multiple reports emerged — one from CBS Sports, another from ESPN — that Vanderbilt coach Kevin Stallings had entered contention to be hired as the new head basketball coach of the Pitt Panthers.
As Saturday turned to Sunday, Jon Rothstein of CBS reported the job had been offered to Stallings and he was expected to accept.  This would be almost a comically poor decision.
Stallings was not amused at this opinion.  We though Todd Graham's morals were amiss… but Wow!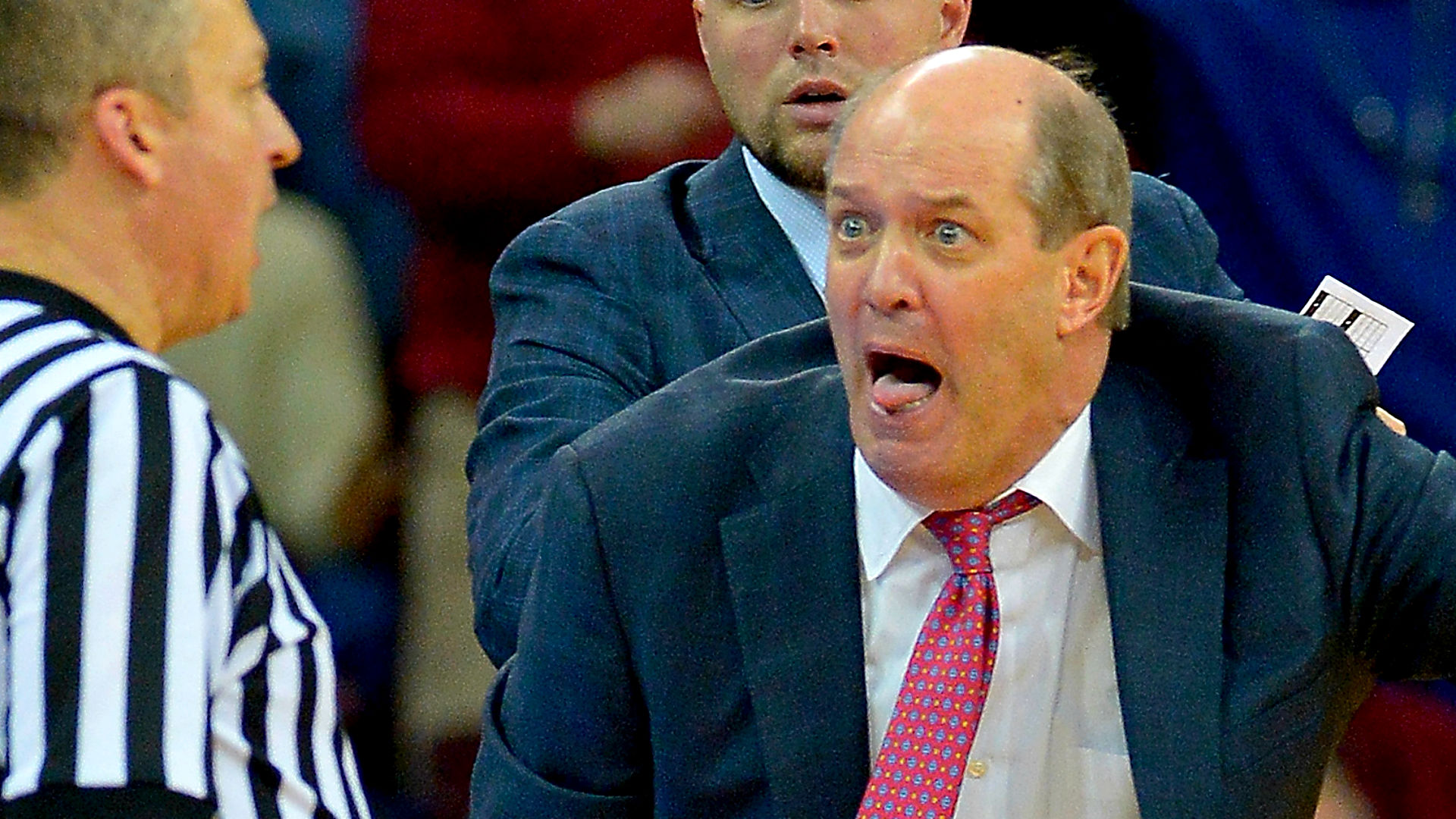 Stop me if you've heard this one before… I'll be here all week.
But Barnes is now trying to have his tongue surgically removed from his cheek after he said this:
"Coach Stallings and I share the same vision for Pitt — playing in the Final Four," Barnes said in a prepared statement released by the university Sunday afternoon. "Kevin has a successful track record recruiting the ACC footprint and beyond, and is one of the best coaches in the country at building an offense around his talent.
He plays a fun up-tempo style that players love and fans will enjoy. Kevin runs his program with impeccable character and has a high care factor and connection with his student-athletes. He is a Power Five conference coach whose experience and success will be immediate assets for our program."
 Stallings shot back with this proving he doesn't read blogs or message boards…
 The city of Pittsburgh is outstanding and I have a great deal of respect for the people that make it such a special place. I look forward to seeing their support along with that of the Oakland Zoo next season at the Petersen Events Center."
He got the first part correctly – Pittsburgh is a special place and if anyone is think of moving there Pat Gallagher has just listed Scott Barnes's house for sale.  The second part not so much.  Now, I'm no rocket scientist but I do pride myself on being able to read and to infer what is being written. What I'm reading right now is that the season tickets for Pitt basketball are being sold on amazon for pennies.
Before I sign off let me leave you with just a small bit of irony.  Remember way back when Barnes was hired and this was written about him and his love of "transparency" to the media and fans? Then he was quoted as saying this later on at a town hall "It's part of what we talked about from day one, transparency and trying to open lines of communication," he said.
I know he wasn't going to share the actual search info with the media.  He could have opened up with more than platitudes though.
Oh yeah, let's review how good Pitt has it now that Dixon hit the road…
Key Quotes from our Fearless Leader;
"by softening the buyout …we certainly took care of our fiduciary responsibility."
"We are beginning to turn the corner here…"
"Any AD worth his salt better have a list (of candidates) in his pocket….
"Maybe I'm looking through rose colored glasses… think about the fan support … and, oh by the way, the incredible success Pitt has had over the years…  This is a fantastic job and I think it is viewed that way by a number of coaches throughout the country…"  (Editor's Note: OMG!)

---