It's Tuesday and we have to get off our collective asses and figure out where we are going to meet so we can put faces to internet handles/names…. and for you guys to buy me many drinks.
Here is what I see our options are:
353 N SHORE DR
PITTSBURGH, PA 15212
 Northshore RiverPros: Women servers almost unclothed (see above); close to Heinz
Cons: Small side area to overflow into – but it is covered in case of rain.
393 N SHORE DR
PITTSBURGH, PA 15212
(412) 224-6287
Pros: Has a big outdoor area that we can all meet in if the main bar is too crowded; short walk to Heinz.
Cons; Gets very crowded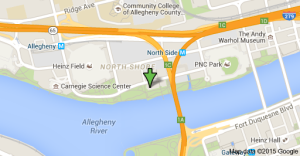 D. L. CLARK BUILDING
503 MARTINDALE ST.
PITTSBURGH, PA 15212
Located between Heinz Field & PNC Park. Look for the Tribune Review sign.
Pros: Is a nice smaller bar and the prices are reasonable.
Cons: Is a bit of a walk to the stadium, small interior and maybe veru crowded as there are parking lots right in front of it.
Or have a tailgate.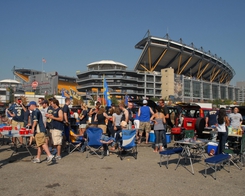 If someone already has an established tailgate spot that they use they it would be appreciated if we could meet there and we'll chip in $$$ or bring a bottle to share.
I'm parking in Red Lot #1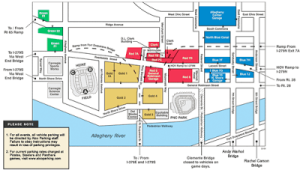 but and will come down as early as people want to meet… bearing in mind I'm driving 4 hours to get to PGH.
Let's put our heads together and come up with a place to meet.  I'm going with Bettis' as it has that big outside area and is closest to the stadium… unless some has a tailgate spot.  By the way,  I'm a big guy – 6'6" with longer brown hair and an earring in the left ear.  Here's a mug shot (Note for all you military types: the photo cuts out the last four rows of the ribbons.  That's what 33 years gets you!):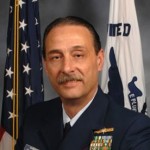 And I'll be wearing a blue polo that has this on it.
Get your choices in early and often as they say in Chicago… we need to finalize some plans.
---