The Football Writers Association of America has been around for 75 years. They have been picking All-Americans since 1944. To honor their own existence they released their 75th Anniversary All-American Team.
A few Pitt players made the list.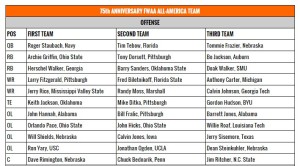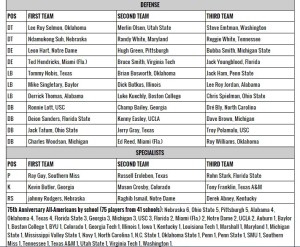 5 Pitt players among 52 total players from over 70 years of All-Americans. Only Nebraska placed more players on the 3 teams than Pitt (and Ohio State).
Larry Fitzgerald was the only one on the first team, but the other four — Mike Ditka, Tony Dorsett, Bill Fralic and Hugh Green — all were second team.
I'm a touch disappointed that Aaron Donald didn't make the list, but the six that did make the cut are hard to argue are undeserving.
---