The Severe post yesterday came from my phone, because I was in the midst of work. Just wanted to get the news out so I didn't have time to get into it.
As I wrote back in March, late in the game recruiting, is a bit of a strange things. Kids like Severe who are borderline recruits between high mid-major to fringe-major get elevated as coaches have open scholarships to fill and limited choices.
That was the situation with Severe. A good, but undersized shooting guard at 6-2 (officially). He doesn't play great defense. And he went from most of his offers being from the lower-half of the A-10 to getting offers from Pitt, K-State, Wake Forest and WVU. Yes, he was named Mr. Basketball for New York, but the runner-ups were not exactly 4-star recruits. His game didn't get that much better from November, just the supply of available players went down.
It is the same thing we are seeing with the pursuit of transfers — 5th year and other wise. Coaches have the open scholarships. The same way that nature abhors a vacuum, coaches hate to leave those scholarships sitting on the table. So they try to fill them, and you see them willing to reach on kids.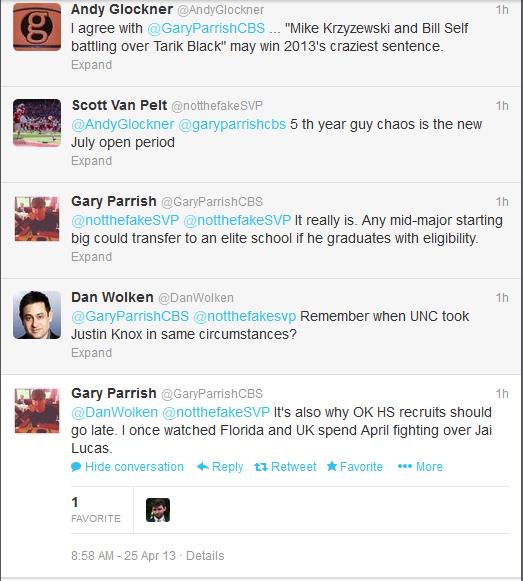 Remember Jai Lucas? Son of John Lucas. A 5-10 point guard who was somehow considered a 4-star player. He was even a McDonald's All-American (don't tell me that politics don't come into play with the selections) who finally chose the Gators and then transferred to Texas for more playing time and to run point after one year. Even at Texas he never averaged more than 12 minutes a game.
Yet, the longer Lucas waited to decide, the better and more offers he got so that in 2007 the best programs in the country were coming at him and it took on a weird intensity. That's the sort of thing Severe was getting, and the reaction from Pitt fans (and Wake and WVU) over this kid deciding to stay local is outsized to the likelihood of how important a recruit he was.
I would have liked Pitt to get Severe, but it hardly seemed like a big loss if he went elsewhere. The odds of him actually helping immediately at Pitt (or any of the other major schools recruiting him) were slim. Yes, Jamie Dixon went hard after him (and is now working hard on Eli Carter, the Rutgers transfer who I fully expect to go to transfer to Florida). Big surprise. There aren't many kids to go after at this point, and he's got three extra scholarships. It's why he (and others) are going so hard after Josh Davis. And Joseph Uchebo. There aren't many other options and some help (especially if they can play immediately) is better than none.
Players like Josh Davis and Tarik Black are especially valuable. Not just because of the position they play. But because they are low risks. These are 5th year graduate transfers. The scholarship is not tied up for more than that one season. If the player doesn't pan out or only provides spot minutes, it's not like a coach has to force him out after one season. The kid is done regardless.
Just because a coach is hotly pursuing a player in April does not mean he will make or break the team (Trey Zeigler, anyone?). It just means they are getting a lot more attention because there aren't any other players to pursue.
---