Okay, the Tyler Boyd drama was about the only issue of the day. But in the end it was a lot of empty drama.
At the time of his verbal to Pitt, Boyd said that he planned to take official visits to both Michigan State and Tennessee. However, Boyd cancelled both visits and appeared to be set on Pitt.

But Boyd surprised many by making official visits to West Virginia and Tennessee on back-to-back weekends at the end of January. Boyd did not make his final decision until Tuesday afternoon and chose to be a part of Paul Chryst's second recruiting class at Pitt.
He created a fair amount of angst with Pitt fans. Especially with tweets that cast more confusion in what he was thinking.
Boyd had every right to reconsider. It's his decision. It's his future. It's his life. Just glad he made the correct call.
There's no question that Pitt's decision to offer his teammates played a role. Howard was offered — and committed — in June. Webb late in the recruiting cycle.
"I want to stay with my brothers," said Boyd, who was joined by teammates Terrish Webb and Titus Howard, who also signed with Pitt on Wednesday morning.
This story on Rachid Ibrahim running under the radar because he went to a start-up school.
As is the case with the Black Knights' practices and games, Ibrahim and Veii's journey began off the Avalon campus, at Richard Montgomery in Rockville. In the fall of 2009, Veii was a sophomore varsity starter at the school while Ibrahim, a freshman, played several positions on the Rockets' junior varsity and varsity teams. But with hopes of making his mark at a powerhouse like DeMatha or Good Counsel, Ibrahim decided to transfer. By the end of the summer, those plans fell through, leaving Ibrahim to choose between Richard Montgomery and Avalon, a small six-year-old independent school.

"I had come to Avalon to meet Coach [Jerry] Sarchet, who was the coach at the time, but I wasn't too high on going here," Ibrahim said. "I was young and focused on how it wasn't the big school I wanted."

Yet after some prodding from his mother, Ibrahim enrolled at Avalon, just in time to join the football team for its preseason practices.

"When Rachid came, he broke the ice," said Shields, who took over as head coach in 2011. "He stuck his neck way out and took a lot of heat from people within Montgomery County and on message boards, but he didn't listen to it. To have that kind of fortitude is unusual for a kid that's 14, 15 years old."
He started impressing in some camps after people dismissed the programs winning record and numbers the players put up because of the competition. Pitt was able to get him first, and he stayed with them.
Final recruiting rankings will come later, but at the moment ESPN.com has Pitt outside their top #40. Scout.com says, #20. Rivals.com and 247Sports.com both peg the class at #32.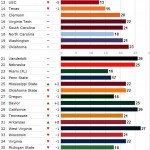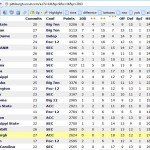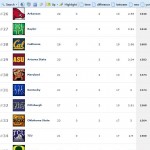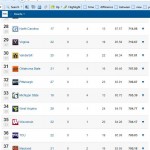 ---