I'm going to need a shower after this. These are PDF documents if you want to read them yourself.
Press Release on the Freeh Report
I'm still reading, digesting and then retching. The most damning thing so far is that Paterno, Spanier, Schultz and Curley all knew of the 1998 police investigation into Sandusky showering with the boy.
Annoyingly the Freeh report is encoded so you can't copy from the document. It won't stop anyone. Just wasteful. You can print it. Scan it and then you have an un-encoded copy to do individual pages.
UPDATE: Here. I scanned in the summary pages from a couple chapters.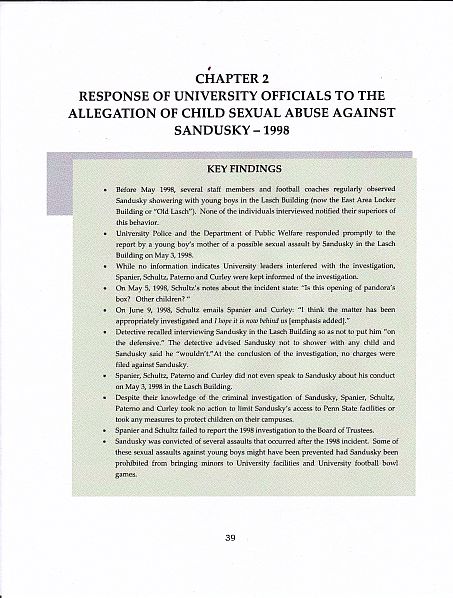 ---