UPDATE: Putting this at the top to be clear to all who come to view. This is not the actual Nike Uniform. Reader JSS tracked down the actual source of the photo. They date back to at least December 2009. Ah, well.
At the risk of jumping the gun or simply posting a photo from someone's photoshop wet dream or an EA Sports NCAA Football mock-up, I received this image a short while ago .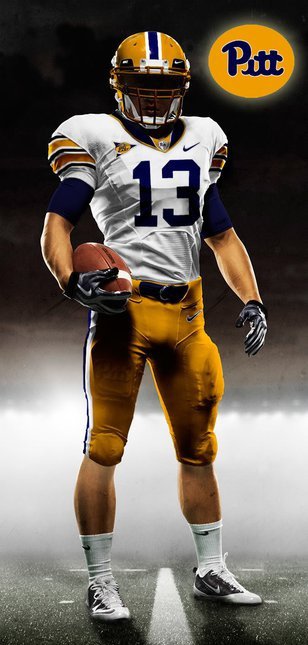 I think I could be quite happy to see that be the Pitt Pro Combat Uniform, "Heritage" series.
---